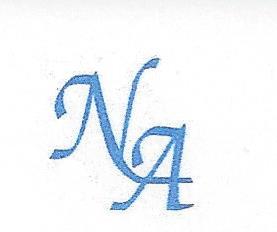 Nordal & Associates

Real Estate Appraiser

Craig A. Nordal

Watch my Youtube Video link below!



WELCOME TO NORDAL APPRAISAL.COM!

Nordal & Associates Real Estate Appraisal
Encinitas, California's Local Home Valuation Experts! Serving all of San Diego County, Orange County, and Riverside County for 26 years! Special expertise in areas of Los Angeles County including Beverly Hills.
Looking for the best residential real estate appraiser your money can buy?
Do you need an estate appraisal due to a family death or are facing a divorce and need an appraisal for dissolution? You have found the right appraiser! How about wanting to price your home for sale? Divorce Appraisal, Estate Appraisal, Listing Appraisal, Tax Appraisal. Call us now!
"Your property valuation is extremely important! You want experience, you need high quality, you need expertise, you need me!" I treat every appraisal as if my business depends on it...because it does!"

To place your order online, click here. Or feel free to call us to learn more.




With over 13,000 appraisals completed, we are your San Diego County appraisal expert! As California State Certified residential appraisers, we possess the experience, education and competence to provide the level of dependable real estate value opinions that CPA's and lawyers need for estate, bankruptcies, foreclosures and dissolutions, and banks and major lending institutions require for home loans. And with years of experience under our belt, we're more than ready to accept assignments pertaining to anything from starter homes to the most luxurious new construction including ocean front homes and Rancho Santa Fe Estates. Encinitas Appraiser, Rancho Santa Fe Appraiser, Carlsbad Appraiser, Del Mar Appraiser, Solana Beach Appraiser, Cardiff By The Sea Appraiser, Oceanside Appraiser, San Marcos Appraiser, Olivenhain Appraiser, Rancho Bernardo Appraiser, 4S Ranch Appraiser.
Attorneys, accountants, lenders, real estate sales agents and brokers, real estate loan agents and brokers, home owners and consumers should contact us for:

• Estate & Divorce Valuations & Planning
• Setting a home's listing price
• Lowering your mortgage payment by removing PMI
• Employee relocation appraisals
• Challenging a home's assessed value
• Expert Witness Testimony
• Bankruptcies and foreclosures
You need
experience
when valuing and protecting your most valuable asset, real estate. Despite the fact that appraising continues to increase in complexity, we're able to keep our prices reasonable yet always meet or exceed our clients' expectations by relying on technology. First and foremost, we value the importance of
personalized customer service.
Additionally, we treat our customers as we'd want to be treated ourselves whether we're meeting face to face, on the phone or sending e-mail. The end result is an
unsurpassed experience
for our customers.
Call Nordal & Associates Real Estate Appraisal today
. We guarantee you'll see the difference, too. <